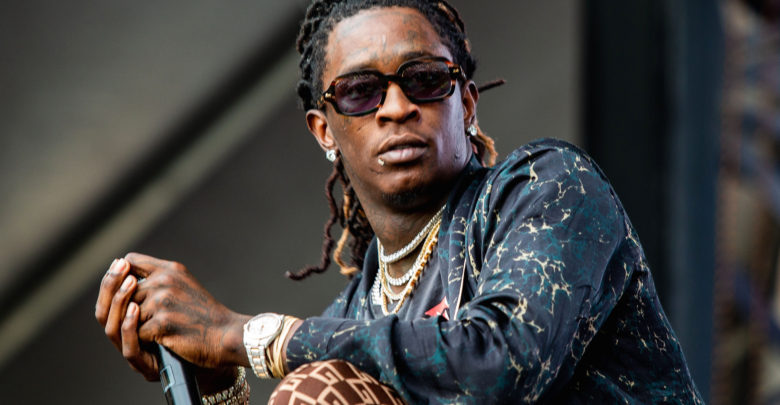 Lately it has been proven that the chance of YFN Lucci and Young Thug ever becoming friends is impossible as their beef reached a new turn on social media last night.
The two rappers threw shots at each on IG live videos even going as far as saying they will slap each other. The beef between Young Thug and Lucci goes years back but was rekindled when Lucci messaged Thug's girlfriend Jerrika Karlae, causing the two to throw out threats of beating up each other.
To make matters worse Lucci posted a clip of himself zooming in and out of his grill as he tagged Karlae in the video with caption : "Ya husband ain't nun," with a laughing cat emoji.
WATCH :