UK-based Ghanaian gospel singer, Sonnie Badu has showered praises on Ozzy Okposo, wife of his late Nigerian colleague, Sammie Okposo, for her unwavering love and support for the singer.
Recall that the veteran gospel artiste died peacefully in his sleep on Friday morning, November 25, after suffering an undisclosed ailment.
His death come months after he was embroiled in a messy adultery scandal. It would be recalled that In January, the 'Wellu Wellu' crooner, admitted to cheating on his wife when he travelled to the US in late 2021.
Sammie Okposo had urged Nigerians to pray for him as he suspended himself from all ministry work until he's fully restored and forgiven by God.
Following his death, singer Sonnie Badu appreciated and praised Ozzy for standing by her husband during his scandalous moments.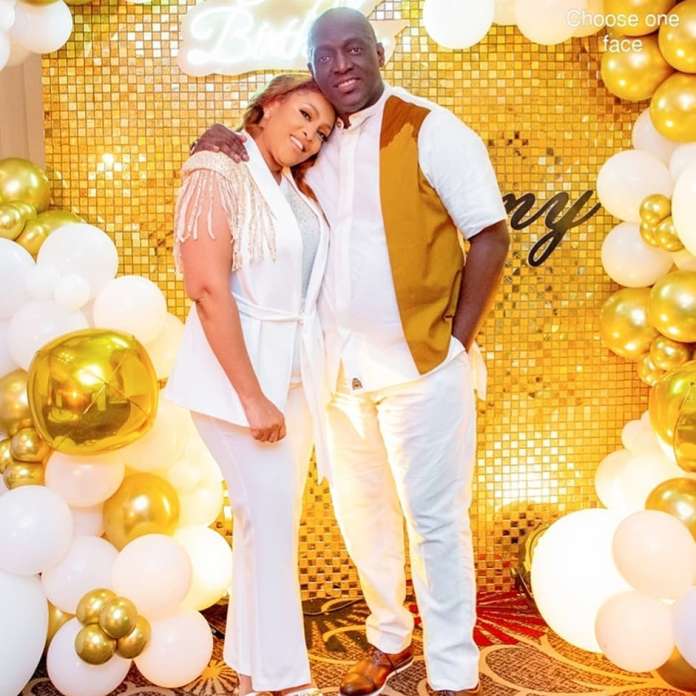 He described Ozzy as a 'good woman, and disclosed that Sammie Okposo told him many nice things about his wife, and how she supported him when he needed her the most.
Sharing a photo of the deceased singer and his wife, Sonnie Badu wrote,

"I just want to say thank you to Mrs Okposo. You are a good woman. You stood behind your husband until the end. He said so many good things about you in his challenging moments.. Thank you, thank you, thank you for covering him when he needed it .. Rest well"