Nollywood actress, Dorcas Shola Fapson, better known as Ms DSF, has thrown a shade at her ex-lover, singer Skiibii, after he showed off his latest acquisition, a Mercedes Maybach.
Skiibii, who recently splurged millions of naira on the luxury whip, took to his Instagram page on Monday night to show off the exquisite details of the new ride.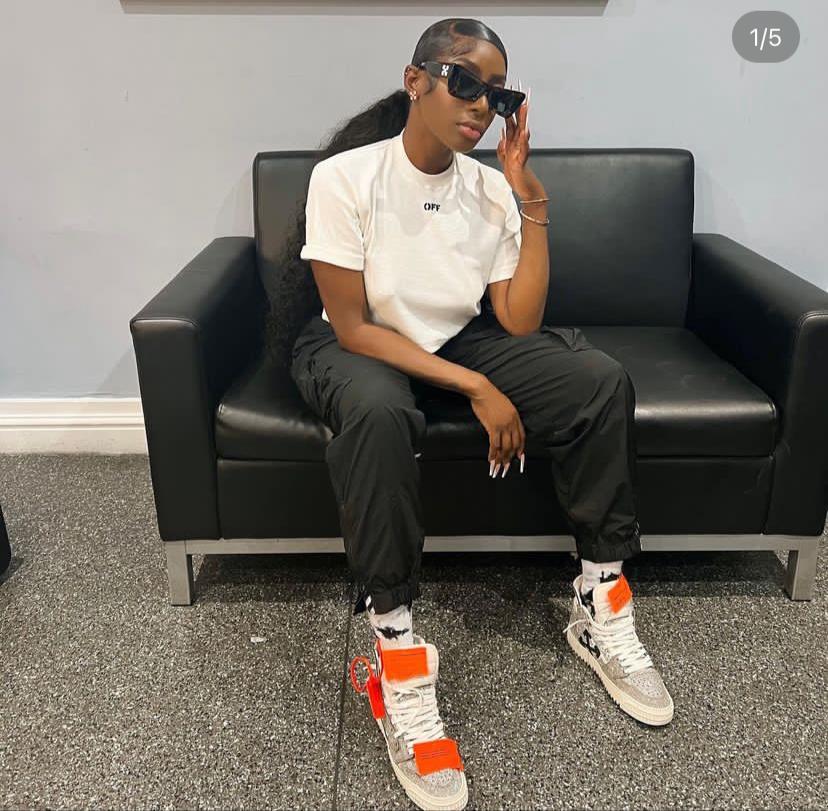 Flaunting the car, the "Daz How Starz Do" crooner boasted that he paid for the vehicle in full at once.
However, reacting to the news, an Instagram follower expressed doubt that the singer had acquired the car, noting that she finds it hard to believe anything he says on social media.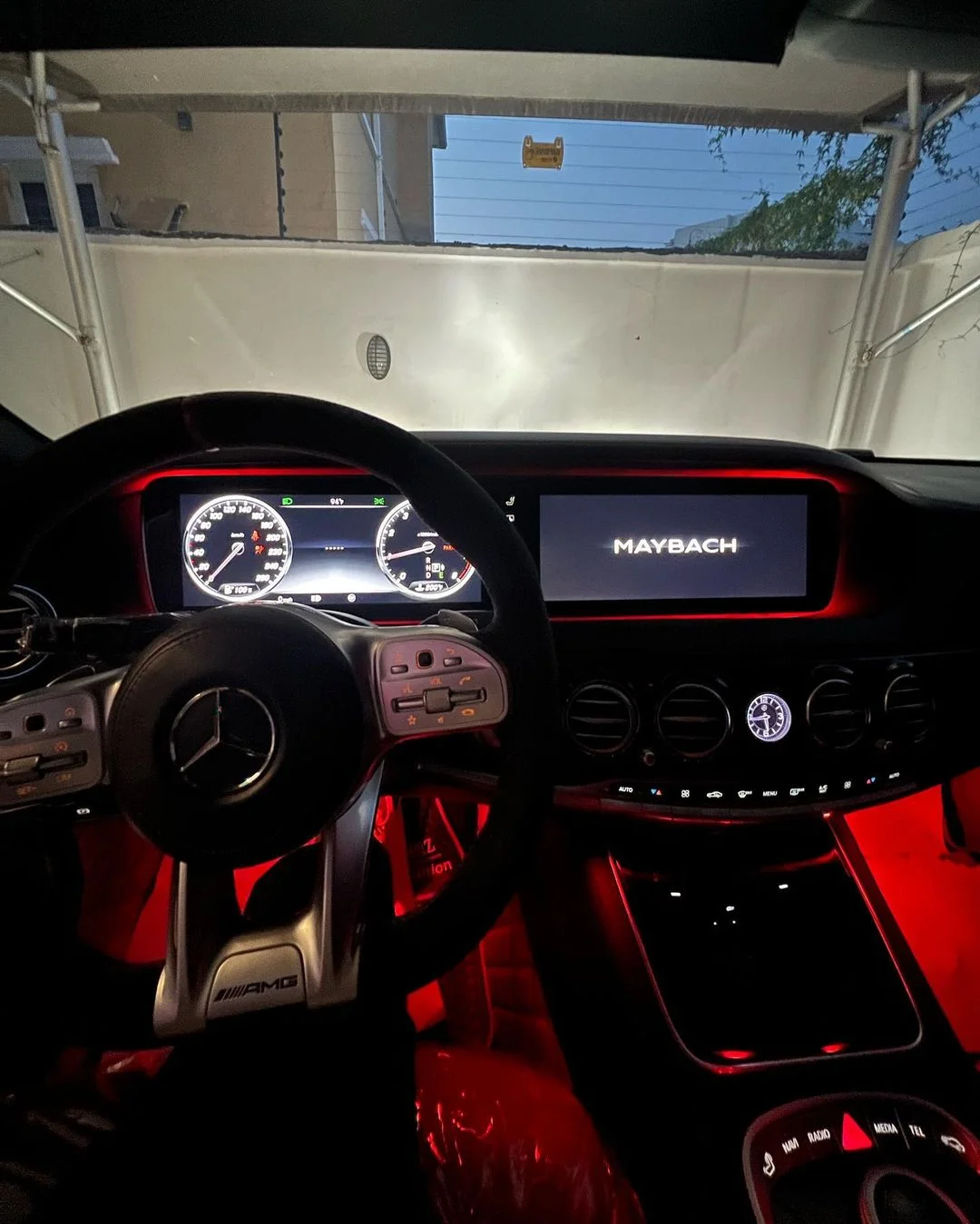 The comment caught the attention of Skiibii's ex-lover, MS DSF, who had publicly claimed that he was broke following their messy break-up, and she reacted by agreeing with the Follower.
"You get sense die", she wrote.
She also took to her Twitter handle to take a further dig at him.
"When you come online to lie is it that you forget that people know you in real life or what? 😂", she wrote.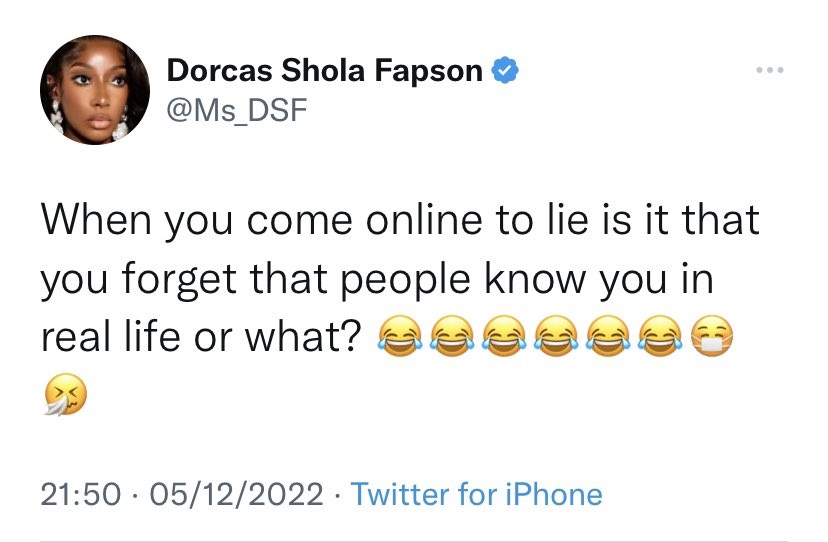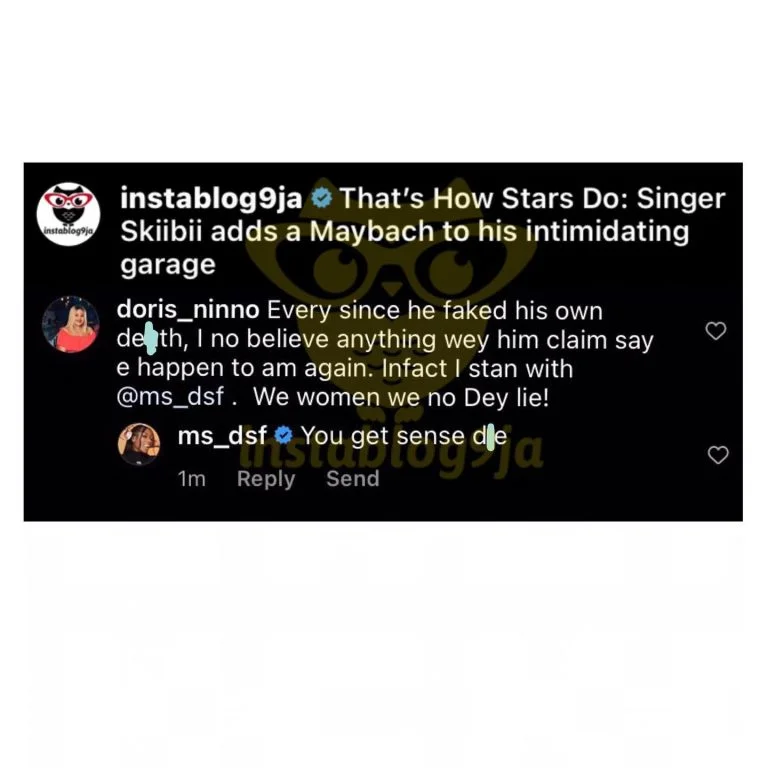 A while ago, DSF opened up on her failed relationship with her ex-partner, singer Skiibii.
Recall that the couple raised speculations of being an item in July 2022 after Dorcas went online to share loved-up moments with Skiibii, though concealing his face.
In one of the videos which captured the romantic moments, the thespian and her man rocked a matching Fendi outfit. Another showed them in a room that was exquisitely adorned with rose petals.
Barely three months after making their relationship public, the pair have broken up and gone their separate ways.
However, Dorcas tool to social media to drop subtle hints about the reason why their relationship packed up.
In a now-deleted tweet, the actress threw jabs at Skiibii for claiming to be rich in his songs whereas he is a broke ass in real life.
Referencing the lyrics of his song 'Daz how star do', Dorcas wrote, "Ice on your neck.. ice on your wrist.. no running water in your house.. no food in your fridge… zero money in your account"
A purported chat between Dorcas and a friend where she narrated why she dumped the singer has also been shared online.
In the chat, the 31-year-old Disc Jockey disclosed that she was the one funding their relationship, while Skibii lied and cheated on her without an iota of conscience.