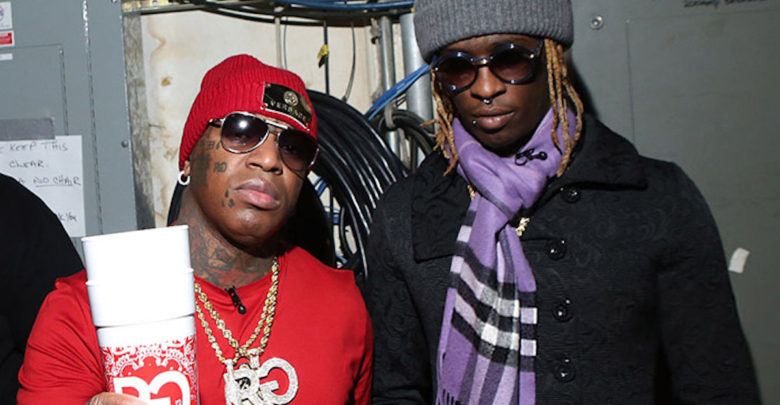 Two of of the biggest Hip Hop/RnB record labels Birdman's Young and Young Thug's YSG have reportedly formed a partnership in pursuit of escalating their status in music and form even more solid bond.
The two Rap musicians took to social media to announce the deal "S/O to my business partner my youngest SON @thuggerthugger1 jus did a Major DEAlL with YSL label," wrote Birdman on Instagram.
Thugger confirmed the partnership with an Instagram post of his own captioned, "New biz."
Young money has had it's hurdles lately which include Lil Wayne's lawsuit and subsequent settlement with Cash Money and Universal which ended with a hefty check for Weezy and the freedom to remove his label from under Birdman's wings. Young Money cut out the middle man and now is directly under Universal.
Not much has been yet revealed about the deal except that a lot money and music will be made.