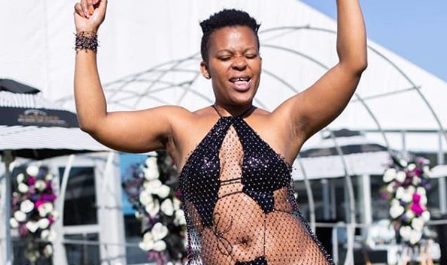 Zodwa Wabantu hits social media with another video of herself giving her body and skin the best, but this time around, it's her vagina.
The sensational dancer has recently given her skin the best treatment and she shares each clip on Instagram, but many of her fans didn't expect a vagina tightening video clip.
Meanwhile, Zodwa proposed to her boyfriend, Ntobeko Linda months back and she's kicked off her wedding plans.
Vagina rejuvenating might be part of the preparation ahead of the wedding.
However comments be like:
the_venda_king: "I just feel for your son.. The things you do in public will one day make him wanna take his own life😢"
lexie_mk: "🤣🤣🤣🤣 I just love you babe"
sharon_gugu: "It's good I did it after l give birth to my second child it's really good do it girl"
oyamamfana02: "U are the true Zodwa Wabantu❤️……bendingazi kodwa ngoba wena ungowethu now I Know✊"
Watch video below: